Mar 16, 2023
Kneron KL720 supports Qualcomm for virtually seamless AI for robotics, drones and industry 4.0
San Diego, CA, March 20, 2023
––Leading edge AI solutions provider Kneron announces today that its KL720 AI SoC now supports the Qualcomm® Robotics RB1 and Qualcomm® Robotics RB2 Platforms from Qualcomm Technologies, Inc. for robotics, drones, and industry 4.0. Based in San Diego, Kneron is backed by the likes of Sequoia, Horizons Ventures, Qualcomm Ventures, and Foxconn.
For robotics use cases, the KL720 supports these Qualcomm Robotics RB1 and RB2 Platforms in deploying object detection for smart vacuum cleaners, customer service robots, as well as drones. For industrial use cases, applications include automatic optical inspection, safety monitoring, as well as predictive maintenance.
The combined solution of two Kneron KL720 chips paired with the Qualcomm® QRB2210 or Qualcomm® QRB4210 System-on-Chips (SoCs) that power the Qualcomm Robotics RB1 and RB2 Platforms respectively, can achieve up to four-fold increase in AI compute power compared to the Qualcomm Robotics RB2 Platform alone. Moreover, Kneron's core reconfigurable hardware architecture supports the cascading of multiple KL720 chips without incurring any losses in performance or efficiency.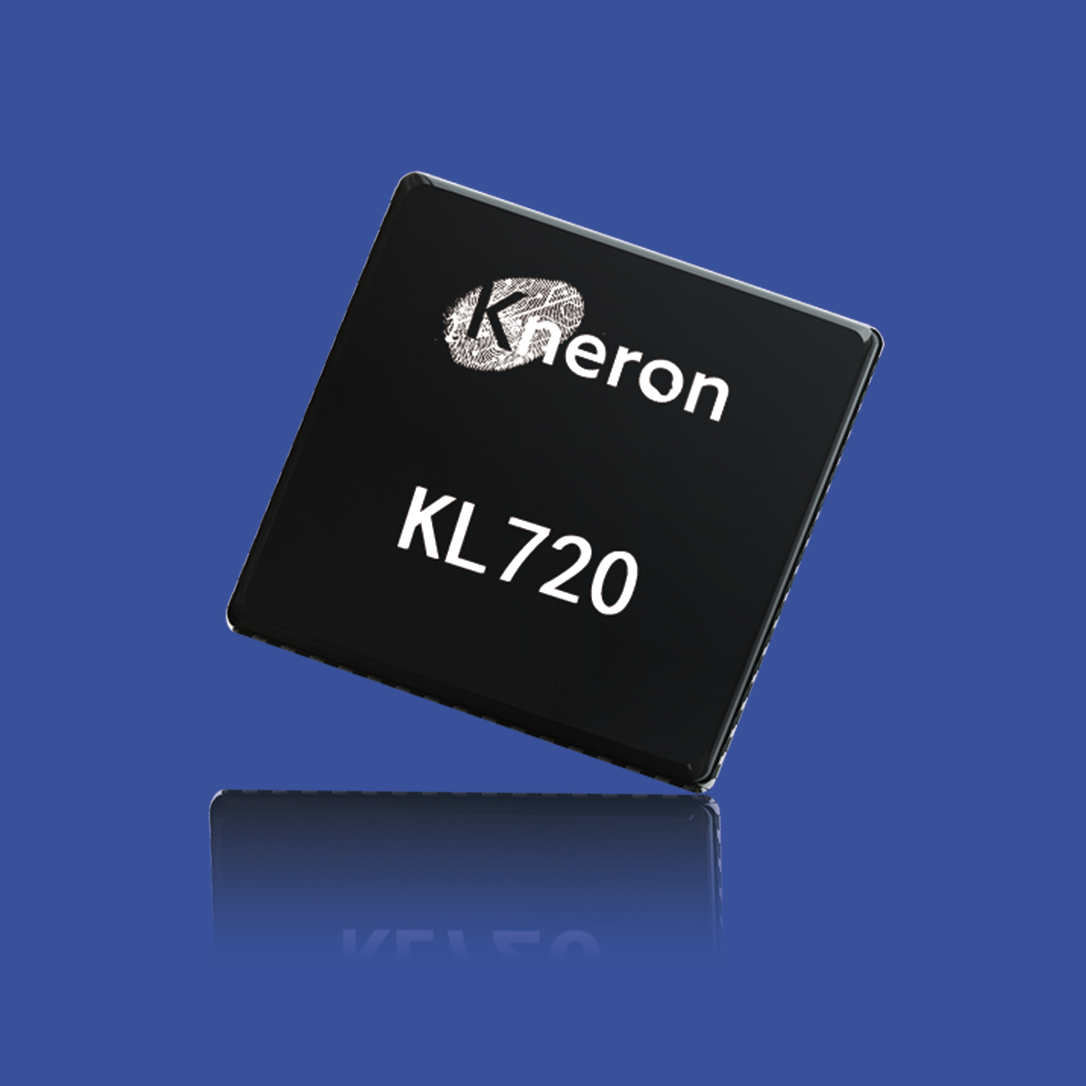 The KL720 is a power-efficient AI chip with an effective compute power of 4 TOPS, and it stands above the competition in its high frames per second (FPS) as well as frames per second per watt (FPS/W) performance. The solution's efficiency is enabled by Kneron's highly streamlined hardware architecture design as well as superior data pipeline organization.
The KL720 supports various sensor and information inputs ranging from color image, near-infrared data, millimeter waves, to voice and language data. To date, beyond robotics and industry 4.0 use cases, the chip has been commercialized in IP cams, edge servers, as well as vehicle use cases.
In conjunction, the KL720 alongside Qualcomm® IoT solutions offer a seamless experience for customers and developers offloading heavy AI tasks from main board to companion chip, bringing on real-time, high-accuracy AI inferencing at a competitive cost.
"As a leading provider of edge AI accelerator solutions, Kneron is excited to support Qualcomm Technologies' new hardware platform for IoT and robotics," said Albert Liu, founder and CEO of Kneron. "In collaboration, we offer compatible solutions that are both high-accuracy and cost-effective, seamlessly enabling everyday robotics and IoT projects for customers as well as developers."
"The Qualcomm Robotics RB1 and RB2 Platforms each provide a comprehensive, cost-effective solution to quickly deploy everyday robotics and IoT projects," said Dev Singh, vice president, business development, and head of building, enterprise and industrial automation, Qualcomm Technologies, Inc. "We are pleased to work with Kneron. With the KL720 supporting our robotics and IoT platforms, we amplify the value of the combined solutions and better serve customer applications."
About Kneron
Founded in 2015 and based in San Diego, Kneron develops full-stack hardware and software products for AI applications. Kneron's lightweight reconfigurable solutions resolves three major problems faced by edge devices running AI—latency, security, and cost––thereby enabling AI everywhere. To date, Kneron has raised over $140 million, backed by Horizons Ventures, Qualcomm Ventures, Sequoia, Foxconnand more. For further information about Kneron, please visit:
http://www.kneron.com/about.php
Qualcomm branded products are products of Qualcomm Technologies, Inc. and/or its subsidiaries. Qualcomm patented technologies are licensed by Qualcomm Incorporated.Qualcomm is a trademark or registered trademark of Qualcomm Incorporated.