Apr 12, 2023
Kneron to Acquire OTUS in a Move to Accelerate Autonomous Vehicle Applications
San Diego,
April
12
th 202
3
-- Leading full-stack edge AI company Kneron today announces that it will acquire OTUS, a subsidiary of VIVOTEK (a Delta group company). OTUS is a camera and imaging solutions provider specializing in applications for automotive, virtual reality, as well as other panoramic scenarios. Over the past two years, the company has worked closely with Kneron to jointly commercialize several automotive applications.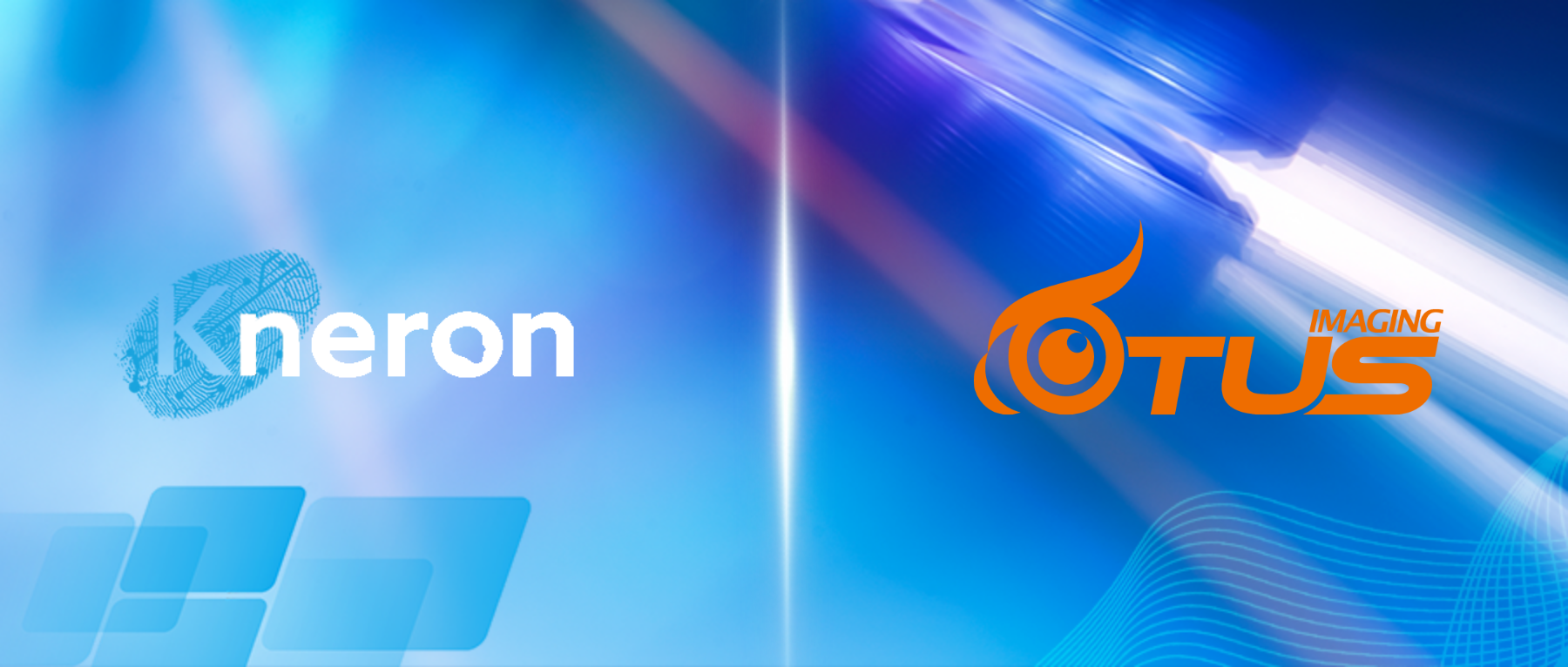 As a vehicle solutions provider, OTUS has experienced over the past few years substantial business expansion as well as strong customer stickiness due to the high growth trajectory of automotive markets. The company provides ADAS and DMS functions such as road object detection and driver behavior monitoring. OTUS serves a roster of global customers, a majority of which presently come from US and Japanese markets.
Whereas OTUS solutions have become the preferred imaging solution of multiple renown Japanese vehicle makers with established, long-term partnerships to the company, automotive customers are also increasingly demanding AI-integrated camera functions.
According to OTUS CEO Alex Chiu, "Throughout past years, OTUS has created multiple SoC solutions with superior imaging capabilities to serve the needs of our auto customers. However, these solutions did not include AI functions. By integrating Kneron's edge AI capabilities with OTUS's advanced imaging solutions, we are able to create more complete product lines that will better serve our automotive customers."
Prior to the ongoing acquisition, Kneron and OTUS have closely collaborated on full stack solutions integrating both hardware and software. These solutions serve ADAS and DMS functions targeted at automotive customers.
Kneron founder and CEO Albert Liu states: "Through our previous collaborations, OTUS has been an invaluable partner that gave Kneron inroads to tier 1 Japanese automotive customers. Post acquisition, enabled by OTUS's strong imaging technology and industry channels, we will continue working together to expand AI applications across larger global markets."
About OTUS
Established in January 2014, OTUS is recognized for deep experience in designing and manufacturing quality video products enabled by the core technologies of image SoC optics, in-house software and hardware, as well as comprehensive service solutions. OTUS was founded on a mission to deliver versatile DV cameras that enrich user experience. The company is committed to upholding highest standards of trust in providing easy-to-use and secure products to customers.